Flexible Content for Brands
Social Media Week is a leading news platform and worldwide conference that curates and shares the best ideas and insights into social media and technology's impact on business, society, and culture.
Access exclusive SMW+ content by marketers whose careers you can emulate with a free 30-day trial!
This is a guest post by Janet Balis, Partner and Chief Revenue Officer, betaworks studio, whose CEO, John Borthwick will be joining us at SMW NYC.
Content marketing offers brands an opportunity to tell their stories and connect with consumers. Done right, content marketing strategies not only tell the brand story but enhance it. The original brand stories are more than familiar — from :30 spots to beautiful, glossy full-page ads — but the digital landscape presents a continuously evolving palette from which to paint. This moment opens many paths to more flexible and creative models for content marketing but requires a keen understanding of the digital landscape into which brand content is injected.
In exploiting these new opportunities for digital content marketing, a core principle remains — create great content that is compelling to a valuable audience and let them take hold of message. As a medium, video continues to thrive, as the skills from television are the most easily translated to online video. The aspiration is, of course, for branded videos to "go viral" — in other words: thrive in social. Videos like Dove's Real Beauty Sketches, Pepsi's Jeff Gordon Test Drive, or even the recent Devil's Due prank video are all excellent (and very well planned) examples of creative resonating with consumers and spurring them to share of their own initiative. But video is not the only medium available to content marketers; there are compelling alternatives. Instagram photos, infographics, and animated GIFs, for example, offer creative alternatives for branded content efforts (and may require less production).
Regardless of the creative execution, the presentation is often best received if it is well integrated into its environment. Cliché though it may seem: the story told must be authentic and cannot violate the relationship with consumers in any given venue. In the case of Lexus' early efforts on Instagram in late 2013, there was immediate backlash to the strategy with users, such as "Why am I seeing this if I don't follow you?" But, implemented gracefully, these strategies can be enormously successful; a current Subway campaign using animated GIFs from 360i and Giphy enjoyed strong pickup from an audience that valued the sheer creativity of GIF artists for the #JanuANY campaign. And a "gravity mode" integrating GE seamlessly into the mobile game DOTS was so well received by consumers that they tweeted: "I stayed up to make sure dots gravity mode didn't go away…"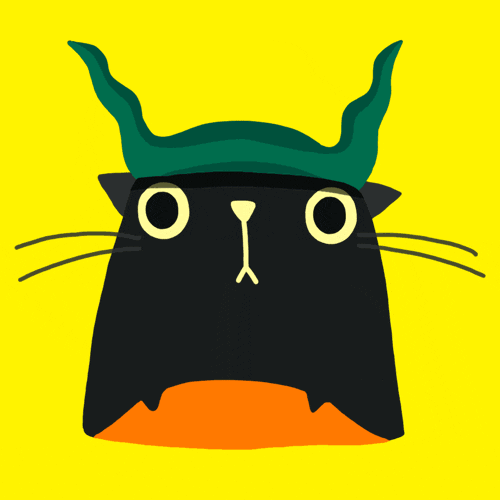 When executed well, brand marketing can deliver new levels of entertainment or information that rise far beyond the bar of simply not being rejected — they, in fact, make the consumer experience better.
To succeed in those efforts, brands and their agencies are increasingly turning to publishers and product creators to help with the nuanced decisions around what will or won't resonate with people. Demand for such capabilities gives rise to agency-like teams within companies like BuzzFeed, focused squarely on applying editorial sensibilities to native advertising. The coming year will likely yield new levels of experimentation on strategies that are truly received as "native" to their environment. And, as consumption shifts quickly to mobile devices, native storytelling begs for new presentation techniques, which are not only native to the media brand or venue, but also native to mobile devices.
It is also imperative to match content strategies to the dynamics of the social landscape to insure they thrive. The multiplier effect of social offers incremental distribution to brand content in this "earned media" channel. But sharing is often not an accident as much as a very thoughtfully engineered effort. To maximize social reach, brand content strategies require both a clear thesis on their audience and influencers as well as an ability to move fast.
Early theses on driving relevance for audiences across the social landscape were simplistic, focusing on trending topics (in no small part inspired by the unparalleled success of Oreo's Superbowl tweet heard around the world) as a means to connect with consumers on the topics that mattered most. But trending topics are not always on message, so trends (e.g., #polarvortex) do not necessarily equate to brand relevance.
Social content strategies benefit from thinking less about broadcasting to huge swaths of people and more on narrowcasting to specific, valuable influencer segments. A more precise approach to consumer definition yields better results from content efforts with social ambitions, and data science around customer segmentation offers a very meaningful starting point. Data is also a critical element of the feedback loop on whether content strategies are resonating with target consumers; key engagement metrics to watch include consumption, completion, velocity, and sharing.
Speed and agility also become critical to content marketing strategies intended to thrive in social. As content moves increasingly fast through the viewfinder of social, brands must accelerate their ability to understand their most valuable consumers, deliver content those consumers love, and serve it up quickly to be consumed and shared. Delivering branded content at that pace is an enormous challenge to most brand marketers because rapid-fire, high-volume original content creation is often not their core business. Brands are likely to embrace rapid-fire content curation, as opposed to creation, to augment original content efforts. It is also likely that organizations will have to adjust structure and process to allow for far more real-time decision-making.
Content marketing will continue to enjoy tremendous attention in the year to come and the words that have dominated the buzzwords will take on deeper meaning as we fully embrace the most sophisticated dynamics of brand content, native advertising, mobile and social experiences. Regardless of the buzzword, brand marketers deploying content strategies must shift to think as content owners and pay close attention to engagement metrics as the ultimate arbiter of whether the message is resonating with real people.
Want more on content marketing or video? There's plenty this SMW14, globally and especially in SMW New York with Percolate and Unruly. Get in on the action.
Write for Us
Interested in sharing your ideas and insights with the world? Become a SMW News contributor and reach 300k readers each month.