I Can't Tell You The Best Time to Post on Social Media – Nobody Can
Social Media Week is a leading news platform and worldwide conference that curates and shares the best ideas and insights into social media and technology's impact on business, society, and culture.
Access exclusive SMW+ content by marketers whose careers you can emulate with a free 30-day trial!
The author of this article is Christina Knock, Brand & Digital Marketing Manager at Cox Purtell
There's tons of articles and terrific sources that write about the best times during the day to post on social networking sites. Loads of companies and publishers have jumped on the bandwagon. While these articles are packed full of valuable information (don't get me wrong, they are still worth a read) – they should not be taken as gospel without testing on your own audience first.
Why?
Because your audience will most likely be different to that of the person who wrote that article, and different again to the thousands of others reading it too! We all know that behaviour and engagement will vary depending on region, timing, season and of course, what you're selling – whether it's an actual product or content to support your brand message. With this in mind, I wanted to do an experiment. I decided to focus on Facebook pages for a couple of reasons:
First, they provide nice, high-level analytics that are easy to use, and second, I was able to gain access to three Facebook company pages with very different audiences. Using Facebook analytics and insights, I wanted to find out if the behavioral patterns of each audience would be the same, despite being very different. Take note that the data provided is from the previous week, which means that the results will change weekly, but I am comparing apples with apples.
Company #1: Recruitment Agency
The gender split was 75% female, and 25% male, and the time of day when most fans are online is in the morning, with a sharp increase at 7:00am local time. In the evening, there's a sharp decline after 9:00pm local time, and the insights also showed that Saturday is the top day of the week for these individuals.
This Australian-based recruitment company specializes in placing senior-level individuals, so most of the people who "Like" that page work the typical 9am to 5pm hours. The 7:00am-sharp increase could be explained by office workers logging onto Facebook from their phones while commuting to work on the train or busy.
Company #2: E-Commerce Fashion Label
The gender split was 77% female, and 23% male, and the time of day when post fans are online peaks at 10 o'clock, and Friday is the most popular day.
This e-commerce site sells clothing to men and women across Australia. The gradual morning increase seems to be indicative of a broader audience, with differing careers and locations around Australia.
Company #3: Fitness, Diet & Personal Training Company
The gender split was 60% male, and 40% female, and the strongest time of day is in the morning up until noon, and at night, the users pick back up, and ultimately drop off after 9:00pm. On top of that, the most popular day for that content is Thursday.
This company specializes in diet plans for weight management and body builders and targets the Sydney area. To be honest, I was a little surprised with this one. I thought that there would be a spike in early morning activity, around 6am considering the target market of this page is body builders and fitness enthusiasts who tend to hit the gym early.
My Findings
While the three audiences are very different, there is definitely a trend of 8pm-9pm being a busy time for Facebook.
Now to clarify – just because the highest number of your fans are online at a particular time, does not mean you'll get the most engagement or conversions – so you always need to test, test, test.
For example, some time ago I noticed that our Recruitment Agency page had a spike of fans online at 10am on weekdays, so I thought I'd test posting various updates just around that time once or twice a week. The posts were being seen, but none of them received much engagement at all. Why?
In an attempt to explain these numbers, I decided to observe the behavior of my fellow office workers. While many people may log onto Facebook quickly during work hours to see if they have any notifications, they are not necessarily browsing all the way through their feed. During this time people seem to be in a slightly antsy, rushed notification checking mode. They are not in the relaxed browsing mode they would be in during lunch time or outside of work hours – because, well, they're supposed to be working!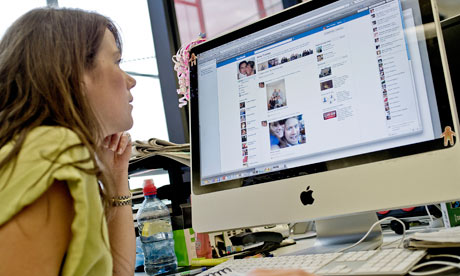 Keep in mind this is only a guess – a conclusion drawn from our audience personas and behavioral patterns. Analytics will provide numbers, but not necessarily answers. You then draw conclusions from these numbers by putting yourself in the shoes of your buyer personas.
I have heard many people say that social engagement is low on weekends. Is that really true? Or are some brands just posting content that is not appropriate for their audience during this time? Again, this will be different for every page. Our recruitment page won't be posting '10 ways to ace your job interview' to Facebook on a Saturday morning. What else is your audience interested in on weekends? Try posting some information on the top 10 cafes in Sydney, or some neat home renovation ideas – something more relevant to the weekend headspace.
While generating engagement on weekends can be more difficult, if you manage to catch people's attention while they're in their happy, relaxed weekend mode, you can count on getting more buy-in once they reach the critical buying/decision making headspace.
It's easy to find an article that will tell you when each social platform is at its busiest, but for Facebook and Twitter in particular, does this mean that your brand message will simply be drowned out by all the other activity happening at the time? The only way to know for sure is to test! Again, just because a huge amount of people are on a social platform at any particular time, it doesn't mean that most, or any of them will be YOUR audience.
There are so many ways for you to figure out the best time to post on each of your social pages. Andrew Hutchinson sums this up beautifully in his blog for Social Media Today.
Remember, broader network activity doesn't necessarily mean engagement. If your audience are online, you need to be putting the right content in front of them at the right time, or it will be lost in the never ending ether of status updates, blogs, pictures, and videos of cats.
Write for Us
Interested in sharing your ideas and insights with the world? Become a SMW News contributor and reach 300k readers each month.