Social Media Activity Is Sending Our Favorite Celebrities To Court
Social Media Week is a leading news platform and worldwide conference that curates and shares the best ideas and insights into social media and technology's impact on business, society, and culture.
Access exclusive SMW+ content by marketers whose careers you can emulate with a free 30-day trial!
Not just celebrities, but anyone who uses social media, need to be aware of what they post. If you are not willing to "bet the farm," over a comment, then it is recommended that the comment not be made.

"There are risks involved with anyone who posts on social media" – Bill McMillian
Let's face it, social media is our news. No longer do we tune into Fox or CNN for updates when we can simply see what is happening by scrolling through our Twitter and Facebook feeds. In fact, Fox and CNN actually contribute to those feeds so what's the sense of actually turning on the television?
One of the issues with social media is that news can be commented on instantly. What you used to say to your spouse while watching the news, you now Tweet to thousands of your followers who are likely to retweet it to their followers. What may start as a simple comment, can quickly spiral out of control and become viral around the world.
Everyone needs to realize that we are no longer protected by the comments we make in the privacy of your own home. That is, if we post them to a public forum. So is the case with anything you post to your social networks. Freedom of speech is only granted to those when there is governmental intrusion involved and last time I checked there was no state-run social media networks. As such, what you say can blow up quickly and cause you more grief than you could ever have imagined.
Social media user "Abe List", a Twitter user who was formally sued on Wednesday (July 29th) by actor James Woods (no relation), found this out the hard way. The complaint alleges that "Abe List" made malicious and fabricated statements about Woods, including stating that he was a "cocaine addict." The complaint alleges that these statements were made to hundreds of thousands of people on the social media network Twitter and that it caused harm to his reputation. So much, that Woods is asking for $10 million in damages.
Celebrities are a little different than the rest of us.
Mr. Woods has an uphill battle to climb. This is because he is a public figure.
The law anticipates that public figures are going to receive ridicule and as such are not afforded the same protection from defamation as you and I. They must prove that the person defaming them actually meant to harm them with the words. That means I can call Michael Jordan a loser (just kidding, Michael, I love ya) and there is no way he could win a lawsuit against me. This is because me calling him a loser is NOT going to harm his reputation in any way and there is no harm that is actually intended. This is why hecklers at sporting events are not hauled into court by the players they ridicule.
It is going to be interesting to watch this lawsuit unfold. I am sure we will get our updates about it from social media.
Celebrities have also been taken to court over their comments on social media. No one knows this better than Courtney Love, the wife of now deceased musician Kurt Cobain. She has become the poster child for how NOT to use Twitter as she has faced three lawsuits against her for defamation on social media.
Fashion designer Dawn Simorangkir sued love in 2011 after Love called her a drug pusher and prostitute. Love ended up paying $430K to Simorangkir, who is now suing Love a second time for comments she made on Pinterest. This case is still pending, but the court has already ruled that it cannot be dismissed based on Anti-SLAPP, a blow to Love and her lawyers.
Speaking of lawyers, Love's first social media lawsuit against her was dismissed. This case was for her making disparaging comments about her former attorney. Someone PLEASE take her computer access away!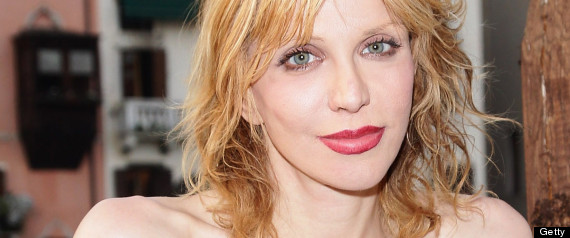 While the cases mentioned previously are still moving through the legal process, one recent final decision on social media and defamation should open your eyes. Australian barrister Bill McMillian ruled in favor of Treasurer Joe Hockey who claimed he was defamed on Twitter by The Age.
McMillian's decision speaks the truth about what is happening in social media. "It's one of the cases that is now emerging unfortunately at a furious rate regarding the defamatory aspects of social media and how it impinges on ordinary people who, I believe, don't realize the implications of what they post or put up on their Twitter or Facebook accounts," McMillian told the News Mail in an interview. "There are risks involved with anyone who posts on social media."
McMillian says it best. Not just celebrities, but anyone who uses social media, need to be aware of what they post. If you are not willing to "bet the farm," over a comment, then it is recommended that the comment not be made.
The trend of lawsuits by and against celebrities is bringing light to defamation and social media, a problem that has until now not been addressed in depth. The decisions of these suits over the next couple of years will frame the way we use social media in the long run.
Write for Us
Interested in sharing your ideas and insights with the world? Become a SMW News contributor and reach 300k readers each month.