Giphy's Head Of Biz Dev Shares Why GIFs Are The Unofficial Language Of The Internet
Read our new Q&A with David Rosenberg, Director of Business Development at Giphy.
Access exclusive SMW+ content by marketers whose careers you can emulate with a free 30-day trial!
If you want to communicate a sentiment swiftly and emphatically in a digital environment, there's no better format than the GIF. No matter how you pronounce it—we're #TeamHardG—GIFs have emerged as an official language of the internet and a phenomenon that has led to the rise of platforms like Giphy, the leading destination for searching, discovering and sharing GIFs online.
We sat down with David Rosenberg, Director of Business Development at Giphy to learn why marketers are gravitating toward the GIF format and how Giphy is partnering with brands and creators to bring their stories to life.
Giphy launched in 2013 and since that time, GIFs haven't gone anywhere. In fact, they only seem to be gaining popularity. What is it about this format that commands so much staying power?
This is a great question and there are so many ways to approach the answer! At a fundamental level, GIFs make people happy and their staying power comes from the fact that they have made communication way more fun. At GIPHY we get a huge kick it of thinking about the hundreds of millions of people whose texts, emails, Slacks, etc. are made slightly better by sending our GIFs every day.
Zooming out for a moment, it's also true that the macro trend in media is towards the atomization of content. In other words, everything is getting shorter and more GIF-like. GIPHY has also played a part in increasing the pace of change here. We've worked with the best long-form storytellers in the world to help them understand how to identify the best short-form moments and how to optimize them for sharing in communication.
Finally, it turns out that the format itself (silent, looping, animated images) is super versatile. It certainly transcends the reaction GIF which is the use responsible for the hypergrowth of the GIF in popular culture. To name just a few other uses we've seen on GIPHY recently: 1) A visual dictionary for sign language; 2) a catalog from the US national archive, and 3) Space GIFs from NASA.
What is the unique opportunity when it comes to brands and GIFs? Can you share a bit about why marketers and content creators are attracted to this format?
Marketers want to be where their customers are. Again, if you think about macro shifts, marketers have first had to contend with the shift from analog formats like television to the desktop web and now the mobile web. More recently, the open web itself is losing user-hours to more closed environments like Facebook. But the next big macro shift we're seeing is the shift in time spent on the internet to messaging. The growth of WhatsApp, WeChat, and others is a testament to this. The GIF is the native rich-media format of messaging, so for that reason, marketers are curious about it.
On a creative level, the GIF also offers two fascinating challenges to marketers. First of all, how do I distill a brand's message into a tiny increment of time? If the 30-second TV spot is tough, try three to six seconds! And secondly, what does it mean to translate my brand's values into units of language? In other words, rather than trying to position a brand as generally "happy," what does it look like to create branded content that people use to say that they are happy. It's a different way of thinking about content altogether.
Can you talk about some of the more recent developments at Giphy with regard to brand integrations? For example, I just saw you all were sharing content from Pearl Jam's special on FS1. How did that come about?
It's been another crazy year for GIPHY and seemingly every week week we roll out something new and cool with our partners. In the case of Pearl Jam, I think it's emblematic of how GIPHY has become an integral part of how album and other music launches happen on the internet. In the last couple of weeks we've also seen Maroon 5 launch their album with individual visual assets for each track.
Moreover, a month or so ago we handed over directorial control to Martellus Bennett of the Green Bay Packers who, with his teammates, created an amazing GIF reaction pack with our colleagues at GIPHY Studios. GIPHY has been pioneering the reaction pack format for a while and it's wild to see it mature to the point that talent are now pushing it forward themselves.
Specifically on the brand side, our early exploration has been super positive. Two great examples that spring to mind are the work that Converse and GAP have done on GIPHY in the last quarter or so.
You all just hit the 300 million user milestone. What are some of the more interesting or surprising insights that your team has gleaned based on user behaviors and preferences?
To start with, here's something that should not be surprising: cats and Beyonce run the internet.
Behind the scenes over the last few years, GIPHY has been building a one-of-a-kind dataset of insights into how people converse visually and which content is most likely to help them communicate more expressively. These learnings inform how we help our partners achieve success via GIPHY on the content side and the brand side.
In terms of things that may surprise you, the GIPHY library is a weird and wonderful place so I'd invite readers to get lost in it and find some surprises for themselves. One fun feature that flies a bit under the radar is GIPHY TV, a never-ending loop of GIPHY search results. Try http://tv.giphy.com/[your favorite search] and enjoy!
Do you have an all-time favorite GIF?
It's in constant flux but right now…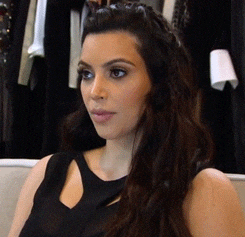 Cover photo via Fast Company
Learn the latest trends, insights and best practices from the brightest minds in media and technology. Sign up for SMW Insider to watch full-length sessions from official Social Media Week conferences live and on-demand.
Write for Us
Interested in sharing your ideas and insights with the world? Become a SMW News contributor and reach 300k readers each month.